Peter Bell

DO, MBA, HPF, FACOEP, FACEP

Emergency Physician, Vice Provost & Dean at Baptist Health Science University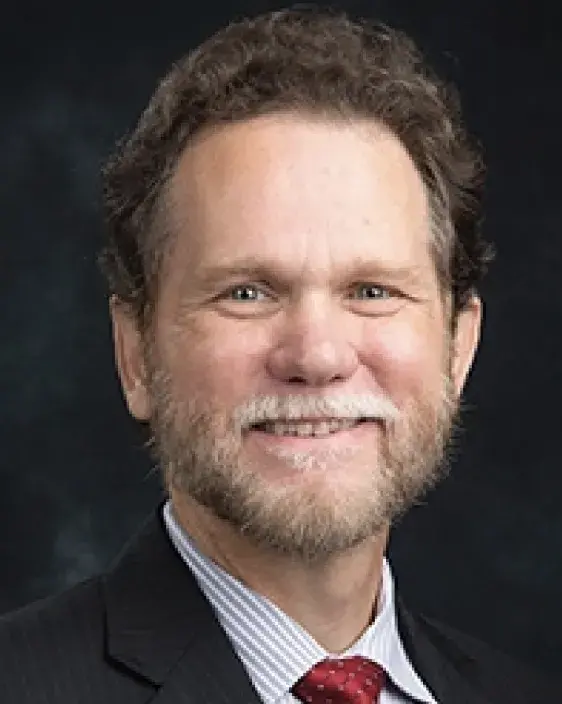 Medical School: University of New England
Residency: Kettering/Grandview Medical
Dr. Peter Alan Bell, DO, MBA, HPF, FACOEP, FACEP, is an attending faculty member and emergency physician at Doctors Hospital. He is Dean, Professor of Family and Emergency Medicine, and a Health Policy Fellow at the Liberty University College of Osteopathic Medicine.
He was instrumental in establishing the first emergency medicine residency at Doctors Hospital in 1991. He has served in numerous leadership positions, including president of President of the Ohio Osteopathic Association, President of Ohio Chapter American College of Emergency Physicians, national President of the American College of Osteopathic Emergency Physicians, and in 2015 was named Chair of the OUHCOM-CORE Board. He continues to serve on a variety of state and national bureaus and committees.
Dr. Bell has participated in grants and research involving more than $100M. He has published dozens of papers and editorials, led the development and implementation of hundreds of scholarly projects and regularly presents at national and international forums. For over 33 years, Dr. Bell has been a guiding voice in both health policy and osteopathic education. He has a passion for osteopathic medicine, teaches osteopathic diagnosis and treatment, and is active in the formulation of health policy.
He earned a bachelor's degree from Hamilton College, a medical degree from University of New England College of Osteopathic Medicine, and an MBA from the Ohio University College of Business. He completed a residency in family practice from Metropolitan Hospital/Parkview Division, a residency in emergency medicine at Grandview Hospital and Medical Center, as well as a deans administrative management fellowship and a National Health Policy Fellowship, also at Ohio University's Heritage College of Osteopathic Medicine. His policy brief submitted for completion was entitled, "The Prudent Layperson Standard and the Cost of Emergency Care." He was a facilitator for Stephen Covey's "7 Habits of Highly Effective People" for 13 years.
Want
Peter Bell

as a speaker at your next event?

Fill out this form with more information and we get back to you with more information.