US Acute Care Solutions and Array Behavioral Care Partner to Deliver Virtual Psychiatric Care in Emergency Departments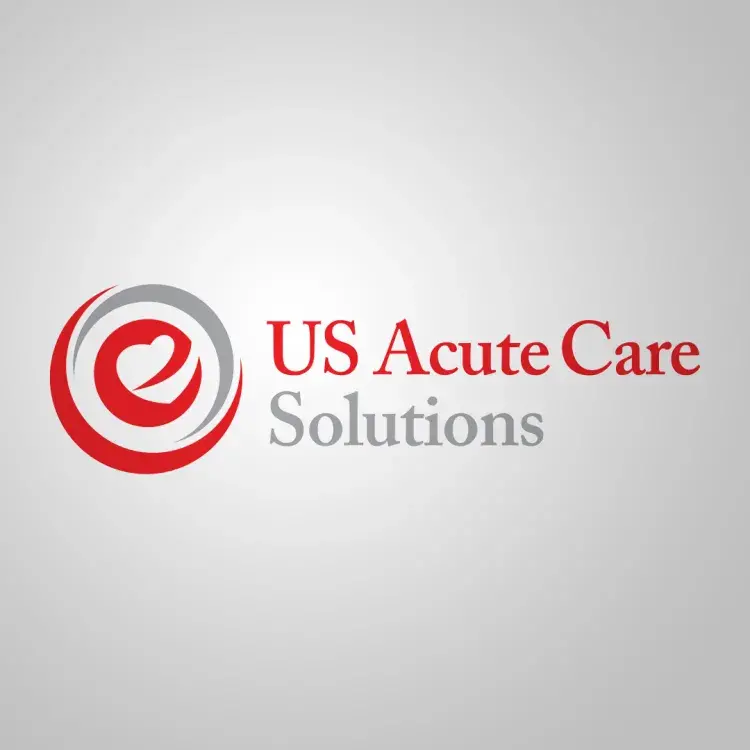 Press Release
CANTON, Ohio, Jan 23, 2023 – US Acute Care Solutions (USACS), the largest physician-owned acute care practice in the nation, and Array Behavioral Care, the nation's leading virtual psychiatry and therapy practice, today announced a strategic partnership to offer comprehensive acute medical and psychiatric care services to health systems.
With the newly formed Behavioral Emergency Stabilization and Treatment (BEST) model*, USACS and Array will unite their clinical and technological expertise to combat the growing epidemic of acute mental illness that has impacted the nation for decades.
Patients with acute psychiatric issues have significantly higher average emergency department (ED) lengths of stay and are more likely to stay in the ED for longer than 12 hours than those with other medical conditions (Simko 2022)[1]. It is not uncommon for EDs around the nation to have psychiatric patients waiting days for specialist care and transfer to appropriate institutions. The burden on psychiatric patients and their families is paralleled by the challenges posed to the health system, especially during this time of staffing and resource shortages.
The downstream result of delays in acute psychiatric care has a domino effect on non-psychiatric patient care and throughput. Array's sophisticated virtual psychiatric care platform and clinical expertise can improve the speed of evaluation, treatment initiation and patient throughput, which improves the quality of care for all patients in the acute care space. Additionally, by using virtual technology, Array and USACS will be able to facilitate quicker access to care and further address social determinants of health.
"By combining our strengths in emergency medicine, hospital medicine and critical care with Array's expertise in behavioral care, we can meet the physical and mental health needs of our patients and support our health system partners with a comprehensive suite of acute care services," said Chris Hummer, Chief Executive Officer of USACS.
"Our mission at Array is to help address the nation's mental health needs by using technology to bring licensed behavioral health clinicians to patients everywhere. Together with USACS, we can help provide holistic care to more patients in acute care setting," said Geoffrey Boyce, Chief Executive Officer of Array.
"Health systems see the effects of undertreated mental illness in our communities firsthand. Hospitals are continuing to experience massive influxes of psychiatric patients to their emergency departments because of poor access to outpatient mental health services. This affects not just the psychiatric patients but all patients in the emergency department. If we can manage psychiatric patients through early stabilization and treatment, we can improve the quality of care and clinical operations so that all patients can be seen faster and more comprehensively," said Dr. Matt Patlovany, President and Chief Clinical Officer of USACS.
"At Array, we aim to deliver quality and timely behavioral health, using evidence-based tools that meet patients where they are. We're excited to see how this strategic partnership can help health systems across the nation meet the physical and mental health care needs of their community," said Dr. Jim Varrell, Executive Chief Medical Officer of Array.
"We at USACS have already demonstrated through our Integrated Acute Care model that emergency medicine, hospital medicine and critical care working together can produce better clinical outcomes for our patients and operational outcomes for our health system partners," added Dr. Amer Aldeen, Chief Medical Officer of USACS. "Now, we are excited to partner with the national leader in virtual psychiatric care to ensure that high-quality care includes both physical and mental health."
About USACS
Founded by emergency medicine and hospitalist physicians across the country, USACS is solely owned by its physicians and hospital system partners. The group is a national leader in integrated acute care, including emergency medicine, hospitalist and critical care services. USACS provides high-quality care to approximately nine million patients annually across more than 500 programs and is aligned with many of the leading health systems in the country. Visit usacs.com for more.
About Array Behavioral Care
Array Behavioral Care is the nation's leading clinician-centric virtual psychiatry and therapy practice with a mission to transform access to quality, timely behavioral health care. Array offers telepsychiatry solutions and services across the continuum of care, from hospital to home, through its OnDemand, Scheduled and AtHome divisions. For more than 20 years, Array has partnered with hundreds of hospitals and health systems, community health care organizations and payers of all sizes to expand access to care and improve outcomes for underserved individuals, facilities and communities. As an industry pioneer and established thought leader, Array has helped shape the field, define the standard of care and advocate for improved telepsychiatry-friendly regulations. To learn more, visit www.arraybc.com.
[1] Simko L, Birgisson N E, Pirrotta E A, et al. (June 02, 2022) Waiting for Care: Length of Stay for ED Mental Health Patients by Disposition, Diagnosis, and Region (2009–2015). Cureus 14(6): e25604. DOI 10.7759/cureus.25604
###