US Acute Care Solutions Names Dr. Rajneesh Mathur a Vice President of its Southeast Region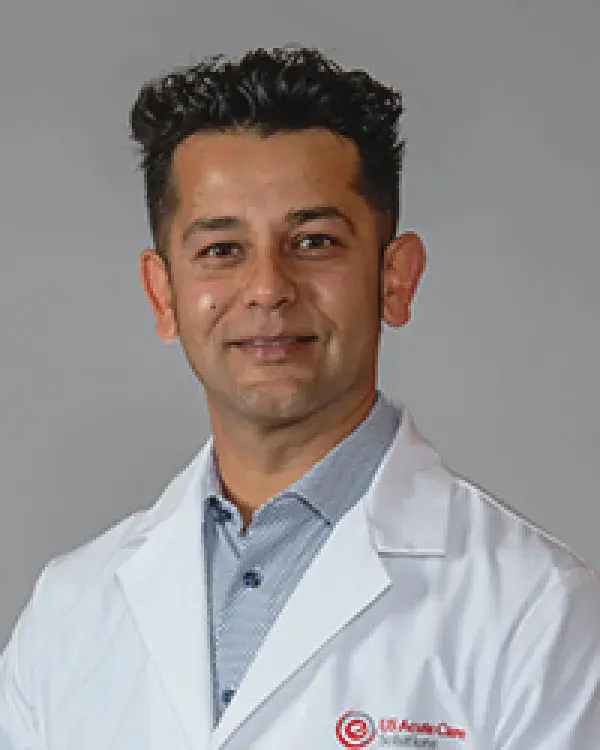 Press Release
US Acute Care Solutions (USACS) today named Rajneesh Mathur, DO, FACEP a vice president of its Southeast Region. Prior to taking on this role, Dr. Mathur has served in various leadership positions, most recently as a chief recruiter for the Florida region and the chair of the USACS Foundation. He currently serves on the USACS National Clinical Governance Board (NCGB), the Florida Clinical Governance Board, and the USACS Foundation Board. Dr. Mathur practices clinically in the AdventHealth System.
Stepping into the role of regional vice president, Dr. Mathur will lead and support, both clinically and administratively, the site medical directors within the AdventHealth system.
"It is an honor and a privilege to fill the role of regional vice president," said Dr. Mathur. "I am confident that I will be able to take on this role and continue serving my clinical colleagues and our patients with the high level of quality and care they deserve."
President of the Southeast Region, Brandon Lewis, DO, FACEP, FACOEP, said, "We are thrilled to have Dr. Mathur as our new vice president of the Southeast Region. His dedication to our region and the organization is something to be admired, and we are looking forward to seeing the positive impact he will have in this role."
A board-certified emergency physician, Dr. Mathur has been with USACS since 2008. He graduated from a seven-year medical program through the New York College of Osteopathic Medicine and The New York Institute of Technology. He then went on to complete his residency in emergency medicine at Henry Ford Macomb. During his residency, Dr. Mathur completed a fellowship in policy studies. He has been AOBEM board certified since 2010. In 2019, Dr. Mathur completed his Executive MBA at the University of South Florida.
About USACS

Founded by emergency medicine and inpatient physicians across the country, USACS is solely owned by its physicians and hospital system partners. The group is a national leader in integrated acute care, including emergency medicine, hospitalist and critical care services. With its recent acquisition of Alteon Health, USACS provides high-quality care to approximately nine million patients annually across more than 500 programs and is aligned with many of the leading health systems in the country. Visit usacs.com for more.
# # #

Media Contact
Marty Richmond

Corporate Communications Department

US Acute Care Solutions

330.493.4443 x1406