Drs. James Augustine, Michael Beeson Honored by American College of Emergency Physicians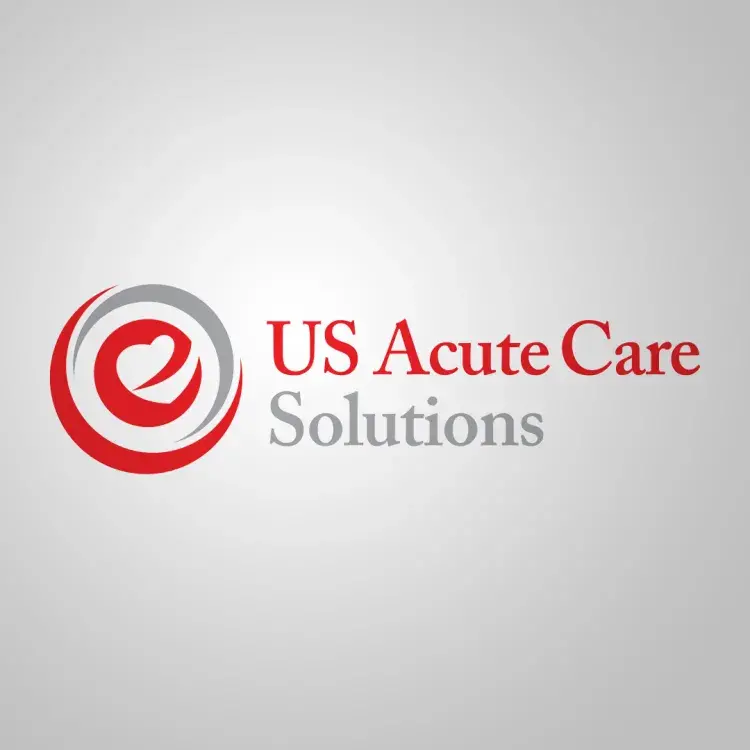 Press Release
Canton, Ohio, June 29, 2021 – US Acute Care Solutions (USACS) today announced that physicians James Augustine, MD, FACEP and Michael Beeson, MD, MBA, FACEP will be awarded two of the most prestigious lifetime awards by American College of Emergency Physicians (ACEP).
Dr. Augustine was named the James D. Mills Outstanding Contribution to Emergency Medicine recipient, an award that is presented to an active, life, or honorary member for significant contributions to emergency medicine. This award is named after the late James D. Mills, Jr, MD, the second president of ACEP. Dr. Mills practiced emergency medicine in Alexandria, Virginia, for many years, and is commonly referred to as a designer of the "Alexandria Plan" for staffing emergency facilities with full-time practitioners of emergency medicine.
James Augustine, MD, FACEP, is the USACS National Director of Prehospital Strategy for USACS and most recently chaired USACS' National Clinical Governance Board. He is a board certified diplomate of the American Board of Emergency Medicine, and a fellow in the American College of Emergency Physicians (ACEP). He recently concluded his second term on the ACEP Board of Directors, where he was honored for his lifetime of service at the 2019 conference. In addition, he has been a member of national groups and organizations overseeing emergency medical services, emergency service quality improvement, benchmarking and best practices and disaster preparation.
Dr. Augustine earned his bachelor's degree from The Ohio State University, and his medical degree from Wright State University School of Medicine. He performed an integrated residency in emergency medicine at Wright State University School of Medicine. He continues to serve as a clinical associate professor in the Department of Emergency Medicine at Wright State University.
He has been married to Linda Augustine, a critical care nurse, for more than 40 years, and they have three grown children. Jim and Linda have long careers in fire and emergency services. Dr. Augustine is the Medical Director for Fire EMS agencies in Atlanta, GA; Naples, FL and Dayton, OH.
Michael Beeson, MD, MBA, FACEP was named the Judith E. Tintinalli Award for Outstanding Contribution in Education award recipient. This is presented to an ACEP member who has made a significant contribution to the educational aspects of the specialty.
Dr. Beeson is Program Director for the USACS Emergency Medicine Residency at Summa Health in Akron, OH, where he also is Vice-Chair of Education in the Department of Emergency Medicine.
He started his career as Emergency Medicine Program Director at Summa Akron City nearly three decades ago and most recently was Program Director at Akron General Cleveland Clinic. Dr. Beeson is one of the most honored Program Directors in the country, having received the Emergency Medicine Residency Association's Program Director of the Year, the Accreditation Council of Graduate Medical Education's Parker J. Palmer Courage to Teach Award, the Society for Academic Emergency Medicine's Hal Jayne Excellence in Education Award and the Council of Residency Director's Michael P. Wainscott Program Director Award. Dr. Beeson has served on the Board of Directors of the American Board of Emergency Medicine and is Editor-in-Chief of ACEP's Critical Decisions in Emergency Medicine. He is the author of more than 60 peer-reviewed articles and numerous textbook chapters.
About USACS
Founded by 16 emergency medicine and hospitalist physician groups across the country, USACS is the national leader in physician-owned integrated acute care, including emergency medicine, hospitalist and critical care services. USACS provides high-quality care to approximately 7 million patients annually across more than 300 programs and is aligned with leading health systems across the country. Visit usacs.com to learn more.
###
Media Contact
Marty Richmond
Corporate Communications Department
US Acute Care Solutions
330.493.4443 x1406