Mercy Medical Center Mt. Shasta Hospitalist Services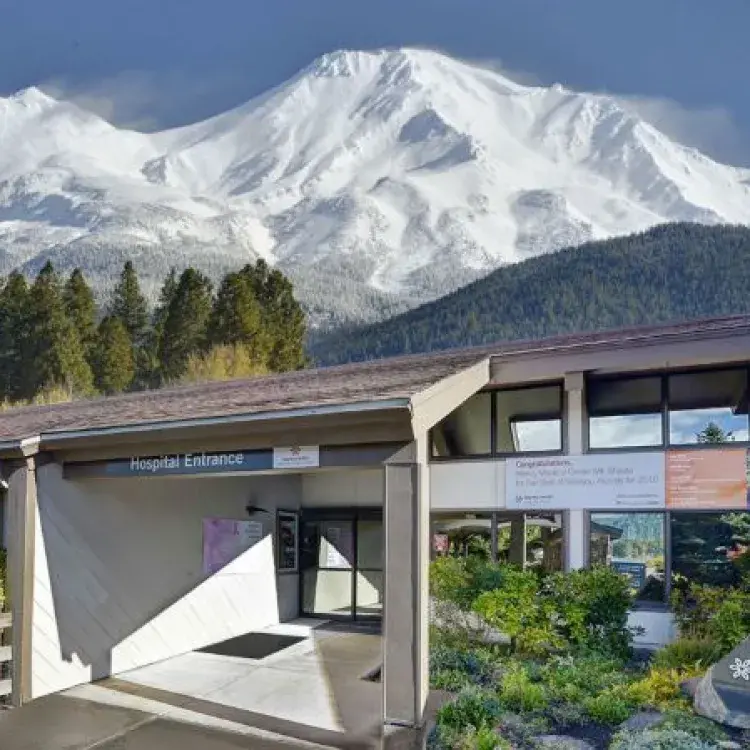 Press Release
HEALTHCARE GROUP HAS MANAGED EMERGENCY MEDICINE SERVICES AT THE HOSPITAL SINCE 1986
(CONCORD, CALIFORNIA, USA) Beginning in February 2020, VEP Healthcare, Inc. (Operating as US Acute Care Solutions as of June 2021) will manage the hospitalist services for Mercy Medical Center Mt. Shasta, California. The group has managed the hospital's emergency services since 1986.
With a proven track record of providing high-quality hospitalist services in major urban, smaller community, and rural hospitals nationwide. The group collaborates closely with partner hospitals to improve compliance with core measures. An additional important goal of collaborations is to meet targets for patient length of stay, adherence to multidisciplinary care protocols, and achievement of outcomes across specific disease categories such as chronic obstructive pulmonary disease (COPD), congestive heart failure, diabetes, sepsis, and pneumonia. Their hospitalist solutions also focus on enhancing hospitals' patient admission and discharge procedures.
A member of the Dignity Health network, Mercy Medical Center Mt. Shasta is dedicated to making high-quality, compassionate care conveniently accessible to residents of Mt. Shasta and the surrounding area. In addition, the hospital operates community clinics for families who live farther away. The hospital provides a range of medical services, including a family birth center, surgery services, hospice care, respiratory care, home health care, and more. Mercy Medical Center Mt. Shasta has received the Gold Seal of Approval® from the Joint Commission for quality and safety, as well as recognition specifically for orthopedic care.
For more than 30 years, they have helped us deliver excellent emergency medicine services. Now, we look forward to partnering closely to maximize the quality of our hospitalist services.

| Rodger Page, President of Mercy Medical Center Mt. Shasta
Sean Malee, MD, Lori Tobler, MD, Ellen Schoenfelder, MD, and Richard Ingle, MD, will continue to practice at Mercy Medical Center Mt. Shasta as hospitalist physicians.
Steven Maron, MD, President of USACS West Region, adds, "We welcome this opportunity to collaborate with the outstanding team of professionals at Mercy Medical Center Mt. Shasta to manage the hospitalist department. We have a proven track record of working well together because we share an important goal: to deliver the highest quality care to all patients and families in our care."
About Dignity Health North State
California hospitals Mercy Medical Center Mt. Shasta along with Mercy Medical Center Redding and St. Elizabeth Community Hospital in Red Bluff are Dignity Health North State hospitals sponsored by the Sisters of Mercy of Auburn. The hospitals are passionate about patient care, committed to community outreach, advocates for the underserved, and dedicated to delivering quality, affordable health services to those in need. In 2019, the Dignity Health North State Hospitals cared for more than 90,000 people and provided more than $22 million in community benefit to the region served. The hospitals also offer a broad array of outpatient services and the senior services of Connected Living.