US Acute Care Solutions Names Dr. Anthony Martinez Vice President of South Region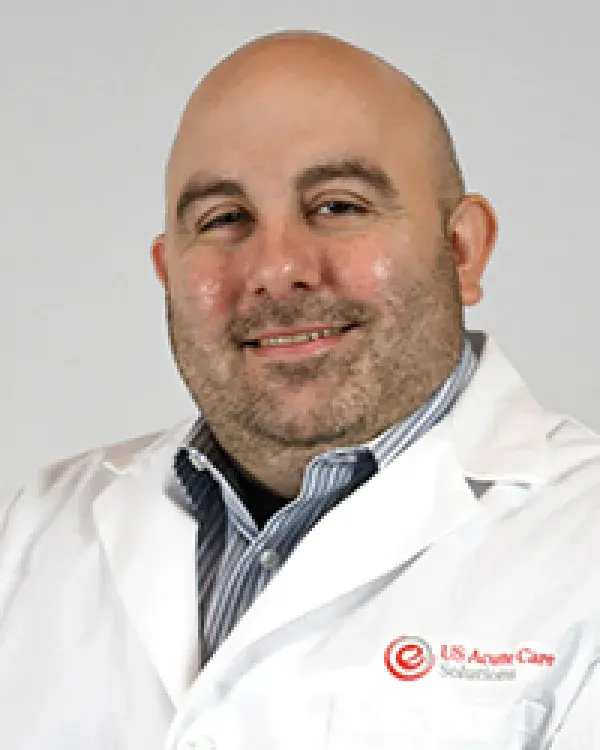 Press Release
CANTON, Ohio, May 10, 2021 – US Acute Care Solutions (USACS) today named Anthony Martinez, MD, FACEP vice president of its South Region.
Most recently, Dr. Martinez served as the system director for the Valley Baptist Health System emergency departments in Harlingen, Texas. Prior to that he served in positions of increasing responsibility in the Baptist Health System in San Antonio. Dr. Martinez is a board member of the USACS National Clinical Governance Board.
As a regional vice president, Dr. Martinez will provide medical and administrative leadership necessary to support the efforts of individual site medical directors. In collaboration with his clinical colleagues and other regional leadership, he will oversee the quality and effectiveness of each medical director while providing the resources and direction required to maintain the highest-quality patient care.
Dr. Martinez said, "I am very excited for the opportunity to lead my colleagues in this expanded role. I am grateful for the trust our leadership has demonstrated and I am confident with the support of my physician peers, APPs and administrators we will continue to provide the excellent care for which this region is known."
A board-certified emergency physician, Dr. Martinez is a Fellow of the American College of Emergency Physicians. He earned his bachelor's degree from University of Texas-Pan American and his medical degree from the Baylor College of Medicine. He completed his residency in emergency medicine at the University of Texas Health Science Center at Houston and is a graduate of the USACS Scholars Program.
About USACS
Founded by 15 emergency medicine and hospitalist physician groups across the country, USACS is the national leader in physician-owned integrated acute care, including emergency medicine, hospitalist and critical care services. USACS provides high-quality care to approximately 6 million patients annually across more than 260 programs and is aligned with leading health systems across the country. Visit usacs.com to learn more.
###
Media Contact
Marty Richmond
Corporate Communications Department
US Acute Care Solutions
330.493.4443 x1406