Micheal Spohn

MD

National Clinical Governance Board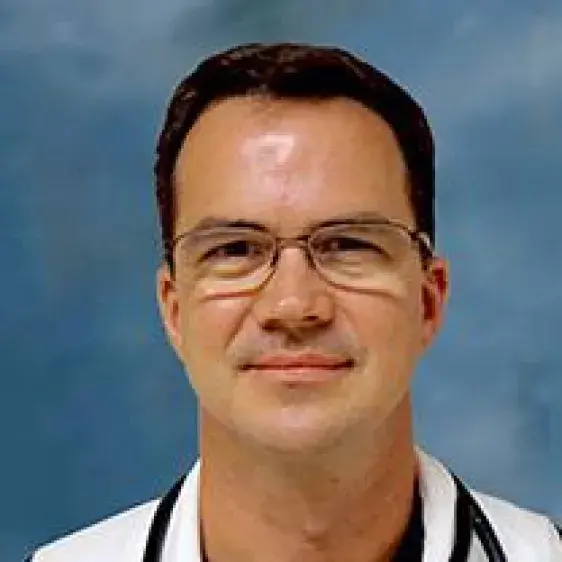 Medical School: University of Tennessee College of Medicine
Residency: Scott & White Memorial Hospital
Dr. Micheal Spohn, an award-winning emergency medicine physician, researcher, and educator, was elected to represent the USACS Southwest region on the National Clinical Governance Board in November 2017.
Since 2009, Dr. Spohn has served as an emergency medicine physician at CHI St. Joseph Health Regional Hospital in Bryan, Texas. The Level II trauma center sees more than 50,000 ED patients annually and is recognized as a major stroke, chest pain, and orthopedic center. He has received the hospital's Reverance Award, Stewardship Award, and many other honors for patient care and academic excellence.
In addition, he serves as Clinical Professor of Emergency Medicine at the Texas A&M Health Science Center College of Medicine. As the Emergency Medicine Education Director and Medical Student Clerkship Director, Dr. Spohn took over a program that was ranked last place among Texas A&M Medical School campuses and elevated it to first place in one academic year. He also integrated third-year emergency medicine residents from Fort Hood into the St. Joseph ED, forming a popular rotation and a meaningful recruiting tool.
As the Emergency Department Research Director in Bryan, Dr. Spohn developed and led a robust research program to become one of the most successful community hospital-based contract research organizations in the nation. The group led enrollments in both national and international clinical trials as part of Hospital Physicians in Clinical Research (HPCR), the former clinical research arm of USACS founding partner Emergency Service Partners. He is a founding member of the Foundation for Osteopathic Emergency Medicine (FOEM) Research Network.
Dr. Spohn served in the U.S. Air Force both nationally and abroad, and later served as a flight surgeon at Columbus Air Force Base in Mississippi, Peterson Air Force Base in Colorado Springs, and the U.S. Air Force Academy Cadet Clinic in Colorado. He earned his medical degree from the University of Tennessee College of Medicine, followed by an internship in general surgery at Wilford Hall Medical Center in San Antonio before finding his true calling in emergency medicine. He completed his EM residency at Scott & White Memorial Hospital in Temple, Texas, where he served as chief resident.