Holy Cross Hospital
location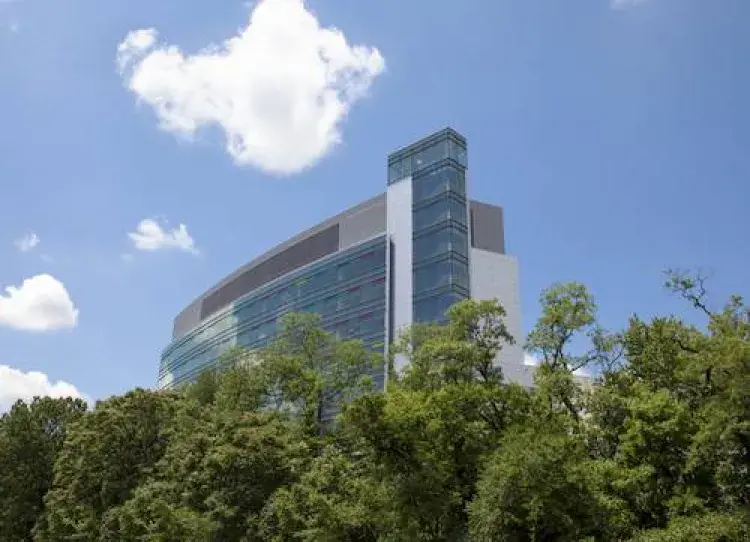 Hospital
Holy Cross Hospital is a 443-bed, not-for-profit teaching hospital caring for more than 192,000 patients each year.
Holy Cross Hospital is leading not only the state of Maryland but also the nation in offering specialized medicine that meets the specific needs of patients 65 and older, their families and caregivers
This medical department treats more than 24,000 pediatric patients annually. Between the pediatric emergency physicians and pediatric nurse practitioners, this facility operates 24 hours a day, seven days a week. A bustling Level III NICU and pediatric floor serve the needs of admitted patients, and subspecialty care is available through the Children's National Medical Center.
community
Silver Spring is centrally located at the northern border of Washington, D. C. in Montgomery County, Maryland. Its location provides easy access to Baltimore, Annapolis and Northern Virginia. Just seven miles from downtown Washington, D.C. and all this vibrant city offers, including live music, theater, visual arts and the greatest cross-section of cuisine in any central business district of its size.
Emergency Department
ED Volume: 61,000
Holy Cross Hospital is the largest hospital emergency services provider in Montgomery and Prince George's counties, and the fourth largest hospital Emergency Department in Maryland
Designated a Primary Stroke Center
Cardiac Interventional Center designation
Nation's first—and the region's only—Seniors Emergency Center, focused on the special needs of older patients
The Pediatric Emergency Center is staffed by board-certified pediatric emergency medicine physicians, providing care to children under age 18
Separate zone for Express Care
EPIC EMR system
Hospitalist Service
Average Daily Encounters: 128
24 Physician/APP provider hospitalist team
Dedicated Nocturnist
Dedicated APP run observation unit
Supported by 3 nurse navigators to facilitate patient care
24-hr Intensivists onsite presence
Pediatric Emergency Service
Pediatric ED Volume: 15,000
Pediatric ED Beds: 9
EMR: Epic
Staffed by PEM/Pediatricians with significant ER/Urgent Care experience
Admissions and support through a Level III NICU
Pediatric floor is staffed with Children's National Medical Center hospitalists
Pediatric subspecialists on call
CAREERS AVAILABLE AT THIS LOCATION:
CONTACT A RECRUITER
Talk to a recruiter about positions staffed by USACS. Let our experienced team lead you through the career maze of competitive salaries, signing bonuses, retirement plans, insurance and medical malpractice coverage.