US Acute Care Solutions To Host Inaugural Senior Resident Forum; All-Expense Awards Available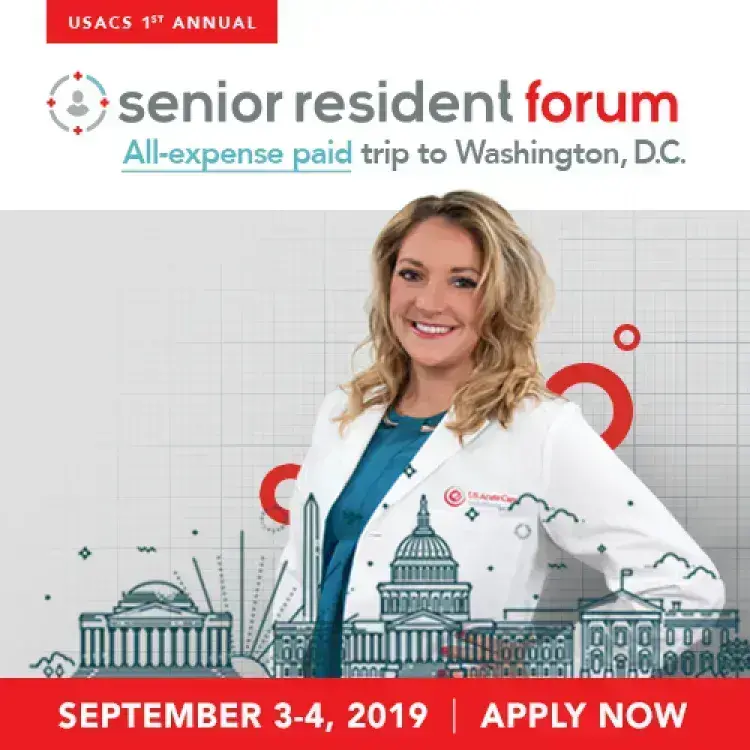 General News
CANTON, Ohio, May 21, 2019 – US Acute Care Solutions announced today that it will host its inaugural Senior Resident Forum in Washington, D.C. on September 3-4, 2019, to aid graduating physicians in achieving success in their careers, finances, and lives. The forum will take place at the Grand Hyatt Washington located at 1000 H St. N.W., Washington, D.C. 20001. To apply for an all-expense scholarship or to learn more details, please visit usacs.com/sr-resident-forum.
Topics include the landscape of acute care, clinical efficiency, healthcare innovations, financial literacy, emotional intelligence in the hospital, career risks, and more – all designed to offer residents guidance from the top physicians in their field.
Senior residents (graduating in 2020) are also invited to the USACS group social event and part of the USACS Assembly as an opportunity to network with attending physicians and experience the legendary culture of US Acute Care Solutions.

About USACS
Founded by emergency medicine physician groups in Colorado, Florida, Maryland, Ohio and Texas and capital partner Welsh, Carson, Anderson & Stowe, USACS is the national leader in physician-owned integrated acute care, including emergency medicine, hospitalist and observation services. USACS provides high-quality emergency and hospitalist care to over 6 million patients annually at more than 220 locations and is aligned with leading hospital systems across the country. Visit usacs.com to learn more.



Media Contact
Travis Ulmer, MD, FACEP
Vice President Marketing & Recruiting
US Acute Care Solutions
330.493.4443 ext. 1317
[email protected]