Chattanooga Emergency Medicine Joins US Acute Care Solutions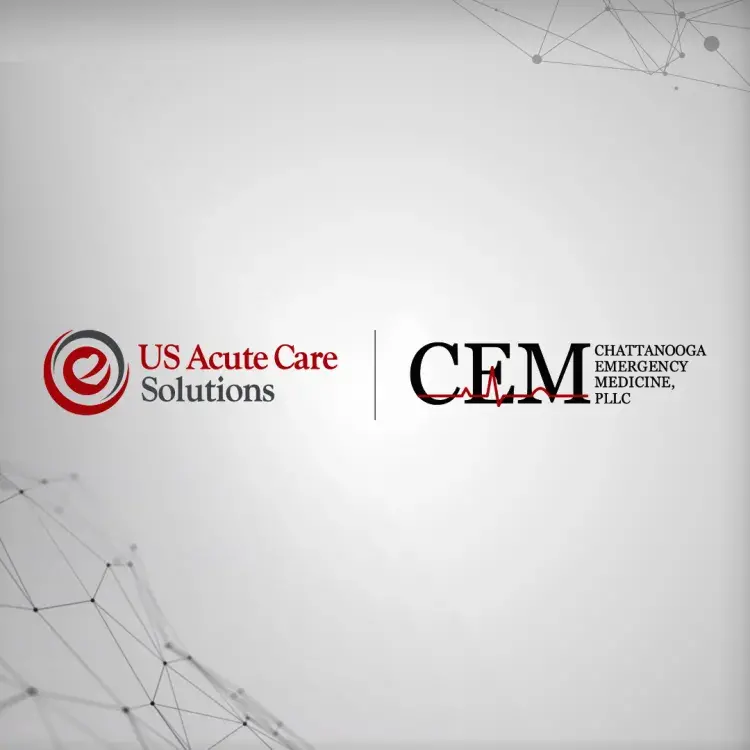 Press Release
Canton, Ohio, February 21, 2022 – Chattanooga Emergency Medicine (CEM), a democratic, physician-owned group that staffs three hospitals in Tennessee and Georgia, will join US Acute Care Solutions (USACS), the largest physician-owned and led acute care practice in the United States on March 1, 2022.
Dominic J. Bagnoli, MD, FACEP, FAAEM, Executive Chair of the USACS Board said, "USACS is committed to a model that promotes perpetual physician ownership at scale. For groups like CEM who value the physician-ownership principle, USACS is the perfect partner to ensure physician leadership, a democratic culture and a patient-first mission endures."
James Frary, USACS Chief Executive Officer said, "CEM is a well-respected regional group, and by joining USACS it allows us both to benefit in the form of an expanded relationship with an existing health system partner for USACS, and a secure future for all CEM physicians in the hospitals they enjoy serving."
"We are excited to become a part of USACS, a physician-owned group like ours, but with national resources and scale," said Jeffrey Visser, MD, co-chair of emergency medicine at CHI Memorial and co-founder of CEM. "As physician owners, we know that this is the model that best serves patients, and we look forward to growing with USACS and continuing to improve on the efficient care our patients have come to expect when they come through our doors."
DeAnn Champion, MD, CHI Memorial system medical director and co-founder of CEM said, "Expanding ownership to all our physicians is a unique advantage USACS offers our group over and above the increased collaboration and best-practice sharing with physicians all across the country."
About USACS
Founded by emergency medicine and hospitalist physicians across the country, USACS is solely owned by its physicians and hospital system partners. The group is a national leader in integrated acute care, including emergency medicine, hospitalist and critical care services. With its recent acquisition of Alteon Health, USACS provides high-quality care to approximately nine million patients annually across more than 500 programs and is aligned with many of the leading health systems in the country.
###
Media Contact
Marty Richmond
Corporate Communications Department
US Acute Care Solutions
330.493.4443 x1406