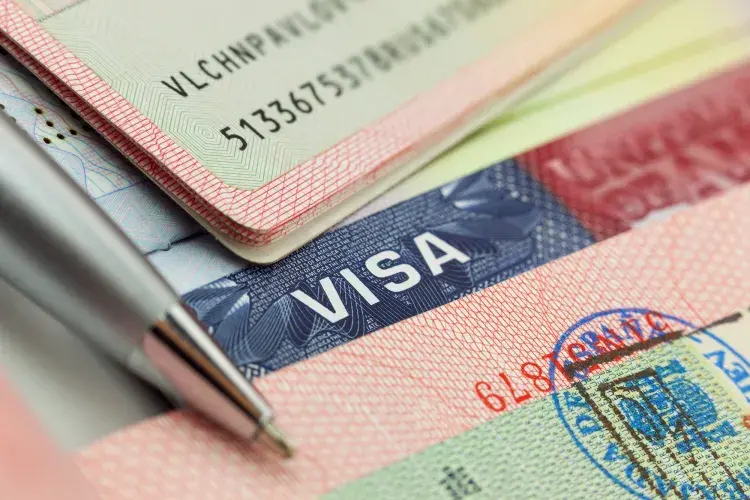 Physician Immigration Guide
Since we initiated our Integrated Acute Care program, it has become an important priority for US Acute Care Solutions to have a robust immigration team. Many of our successful clinical leaders have personally experienced the immigration process and understand how crucial and time-sensitive immigration needs are to both you and to the future growth for USACS.
Our immigration experts have designed a process specifically tailored to provide a concierge experience for your peace of mind and successful transition into USACS.
Details
Here are few details about who will be involved with your waiver:
Clinical Recruiters. Our recruiters understand and have experience navigating the complex maze of immigration filings and have an alliance with our specialized immigration attorney. We know that this process is critical to your success at USACS, and we do everything we can to help you.
USACS Immigration Team. This team is overseen by USACS' Chief of Integrated Acute Care, Dr. George Mitri. He has personal experience with the VISA process, so he understands your position. His overall physician leadership and oversight of the process keeps your file a priority with our Immigration team.
Immigration Attorneys. USACS works with a team of experienced immigration attorneys who only practice immigration law and are up-to-date on the frequently changing U.S. immigration laws and latest developments that may impact your case. Our attorneys utilize a team approach and have processed hundreds of applications like yours across the United States.
Immigration Onboarding Specialist. Trained by our immigration attorney, our immigration specialist is trained in both the immigration and credentialing process for USACS. More than anything, our immigration specialist is over-communicative, organized, and enjoyable to work with!
Most importantly, our immigration service is at no cost to you as a full-time physician at USACS.

Next Steps
Now that we've given you some peace of mind, here are the next steps:
    
1. Determining your location. In the beginning of your recruitment experience, one of clinical recruiters at USACS will help tailor and narrow down one of our eligible  locations and openings with you based on your interest, so you don't have to navigate that alone. 
    
2. Obtaining your visa. From there, your USACS recruiter will connect you to our immigration attorney, who will then ask you several questions to determine which type of immigration help you will need in order to work at your selected site of interest and will offer some practical advice specific to your immigration application. Our attorney will also cover any questions you have, give you an idea on specific timelines, and next steps in the process.
    
3. Interview Process. Your USACS recruiter will then connect you to one of our medical directors based on your interest to set up both a phone and onsite interview to discuss site-specific clinical details. If you mutually agree to move forward, your USACS recruiter will arrange your interview and provide any paid travel you may need for both you and your spouse. 
    
4. Connect with your colleagues. Next, our welcoming interview experience gives you the chance to connect with our clinical leadership onsite, your future clinical teammates, and our hospital partners who will all have a part in your successful transition into USACS and their facility.
    
5. Completing the process. Lastly, after your employment agreement is in place, our immigration team will work hard to help you to have the best experience possible with USACS.
*Please note: USACS does not sponsor visa applications for spouses or family members of USACS candidates.

If you're interested in learning more, please fill out the form below to start a conversation with one of our recruiters.
CONTACT A RECRUITER
Talk to a recruiter about positions staffed by USACS. Let our experienced team lead you through the career maze of competitive salaries, signing bonuses, retirement plans, insurance and medical malpractice coverage.