US Acute Care Solutions Names Christopher R. Hummer Chief Executive Officer, Dr. Matt Patlovany President and Chief Clinical Officer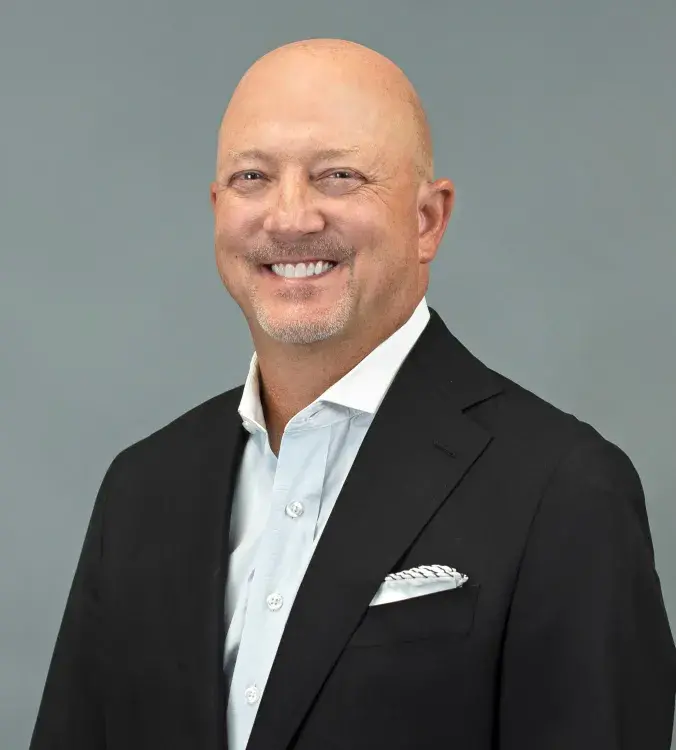 Press Release
CANTON, Ohio, June 21, 2022 – US Acute Care Solutions (USACS), the largest physician-owned and led acute care practice in the United States, announced today it has named Christopher R. Hummer its Chief Executive Officer, and as previously announced, Matt Patlovany, MD is the group's President and Chief Clinical Officer.
Mr. Hummer has served as CEO and Plan President of the Oregon and New Mexico markets for the Centene Corporation since 2019. Before that, Mr. Hummer served as a senior executive in the Atrium Health System for 14 years as both a president of three hospitals and led the system's 18 emergency departments. Prior to joining Atrium, he was a CEO, President and COO of three hospitals in the Tenet system in Missouri and Georgia. Mr. Hummer began his healthcare career as an executive in multi-specialty physician groups in Minnesota, California and Texas. He earned his undergraduate degree at Kansas State University and his Master of Healthcare Administration at the University of Kansas.
Dominic J. Bagnoli, MD, FACEP, FAAEM, Executive Chair of the USACS Board of Directors said, "The Board has conducted a nationwide search for the right person to lead our group in the next chapter of our history. I am quite confident we found that person in Chris. His experience in hospital system and managed care leadership speaks for itself. Chris' dynamic personality, demonstrated commitment to caring for others, and longstanding relationships with his clinician colleagues is what makes him a perfect fit for our culture of ownership."
"USACS is distinct in its industry, owned by its physicians and health system partners," said Mr. Hummer. "I am very excited to join this physician-owned group and work with Dr. Patlovany and others on this talented leadership team. I am humbled by this opportunity and committed to continuing the good work of securing a long-term future for acute care physicians and APPs who wish to practice in a group they own."
Matt Patlovany, MD, recently promoted to President in addition to his role as Chief Clinical Officer will continue to lead the USACS clinical organization and partner with Mr. Hummer on the operational and financial aspects of the business. Dr. Patlovany added, "All of us at USACS are excited about the opportunity in front of us to grow, and provide excellent care to our patients and support to our health system partners. Together, Chris and I will be dedicated to the work of ensuring our place as the premier, perpetual-physician owned and led acute care provider group in the country."
About USACS
Founded by emergency medicine and inpatient physicians across the country, USACS is solely owned by its physicians and hospital system partners. The group is a national leader in integrated acute care, including emergency medicine, hospitalist and critical care services. With its recent acquisition of Alteon Health, USACS provides high-quality care to approximately nine million patients annually across more than 500 programs and is aligned with many of the leading health systems in the country. Visit usacs.com for more.
###
Media Contact
Marty Richmond
Corporate Communications Department
US Acute Care Solutions
330.493.4443 x1406