US Acute Care Solutions Acquires MIDEO: A Video-Based Advance Care Directive Platform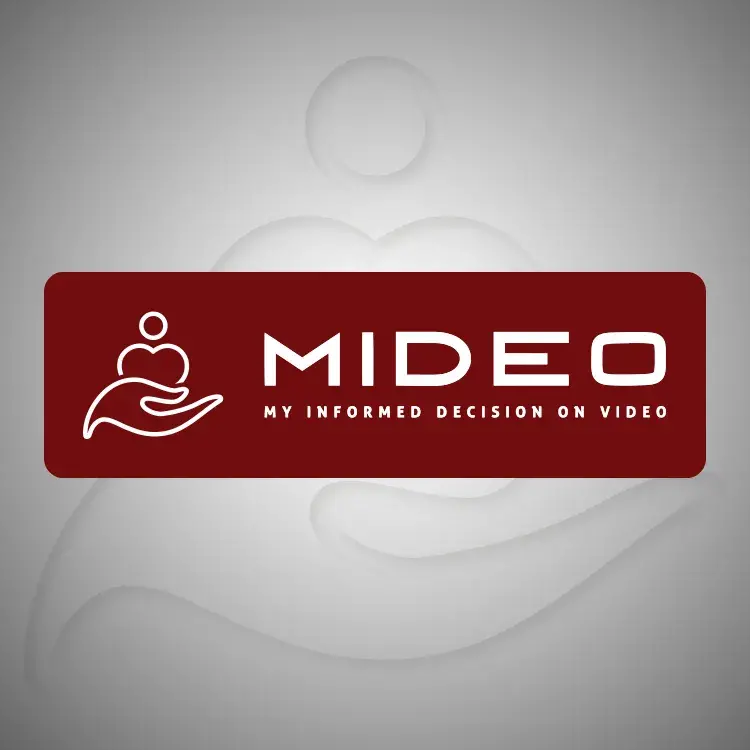 Press Release
CANTON, Ohio, November 7, 2022—US Acute Care Solutions (USACS) has acquired MIDEO, My Informed Decision on VidEO, a video based advance care planning platform that provides individuals with the ability to visually and verbally communicate their wishes in any medical circumstance.
MIDEO, a patented patient safety solution, was developed based off research from The Realistic Interpretation of Advance Directives (TRIAD) which was conducted by founder and CEO, Ferdinando Mirarchi, DO. Through his research and work as an emergency medicine physician, Dr. Mirarchi discovered a persistent nationwide patient safety risk present in various scenarios including those with living wills, physician orders for life sustaining treatment, and those who are critically ill. This is where his idea of incorporating video into the framework of care came into action.
Individuals utilizing MIDEO have two options available to complete their profile. They may either elect to use the self-service option, which provides step-by-step clinical decision tools, or they may elect to work with a clinician through the clinician led consult where they undergo a full medical evaluation and review of potential scenarios in which important medical decisions must be made. Together, the patient and clinician create a clear, short, and customized script that conveys the individual's unique desires regarding medical treatment and intervention. This script is then recorded and saved in video format, empowering the patient to accurately describe their wishes utilizing proper medical terminology. Not only does this provide explicit clarity regarding patient desires in times of medical intervention, but it also equips future clinicians with an easily accessible and understood explanation of those wishes, especially in times of medical emergencies when there is no room to guess.
After learning about MIDEO, USACS Executive Chairman, Dominic Bagnoli, MD, FACEP, FAAEM, knew the platform was invaluable to not only incorporate into the innovation strategies being explored by USACS, but also to deploy as a resource for all USACS employees.
"We are continually striving to enhance patient safety in our operations, and MIDEO is a resource at the forefront of those endeavors," said Dr. Bagnoli. "The value we see in this resource is something we are very much looking forward to sharing at no cost with our 6,000+ employees."
As the MIDEO platform is incorporated into USACS offerings, the goal will be to increase the visibility of the resource throughout the network and expand the technological capabilities of the programming.
"I am thrilled to be joining forces with the USACS team to propel the MIDEO platform forward and into the hands of even more patients nationwide," said Dr. Mirarchi. "My goal in creating MIDEO was to give patients the ability to clearly and effectively communicate their wishes so that clinicians and families could avoid facing the decision paralysis that often arises in medical situations. In return, families and clinicians can then focus on providing the right care at the right time, whether that be through aggressive life-saving care or through the provision of resources to support end of life care, the focus remains on providing the appropriate medical interventions."
Amer Aldeen, MD, FACEP, chief medical officer of USACS, is also looking forward to bringing the MIDEO platform into the USACS offerings as patient safety is a top priority in his role.
"It has been shown there is an 80% rate of misinterpretation of living wills and DNR documentation," noted Dr. Aldeen. "We are optimistic we can decrease this rate significantly while ensuring a higher level of patient safety through the deployment of leading technological advances such as MIDEO."
About USACS
Founded by emergency medicine and inpatient physicians across the country, USACS is solely owned by its physicians and hospital system partners. The group is a national leader in integrated acute care, including emergency medicine, hospitalist and critical care services. USACS provides high-quality care to approximately nine million patients annually across more than 500 programs and is aligned with many of the leading health systems in the country. Visit usacs.com for more.
###
Media Contact

Marty Richmond

Corporate Communications Department

US Acute Care Solutions

330.493.4443 x1406