US Acute Care Solutions Names Dr. Amit Kalaria a Regional Vice President of its Northeast Division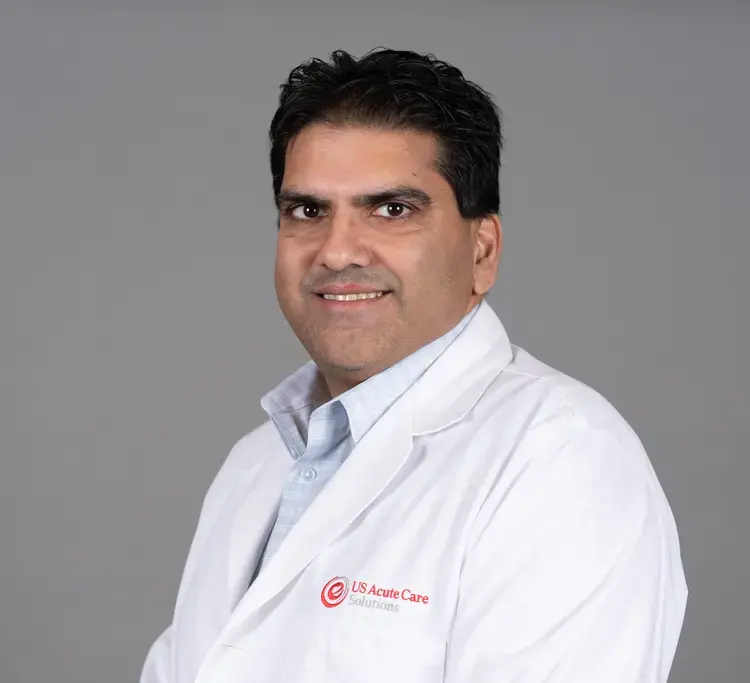 Press Release
CANTON, Ohio, June 23, 2023 – Effective July 1, 2023, US Acute Care Solutions (USACS) has named Amit Kalaria, MD, a Regional Vice President of its Northeast Division.
Dr. Kalaria has held several leadership positions throughout his 17 years with USACS, most recently overseeing 14 service lines as the System Medical Director of Integrated Acute Care Services at Adventist Healthcare. As Regional Vice President, he will lead and support, both clinically and administratively, the teams and leaders of Adventist Healthcare, Meritus, and UPMC Western Maryland.
"Dr. Kalaria's peers have recognized him as a strong, decisive leader and appreciate his clear and concise approach to problem solving," said Martin Brown, MD, FACEP, President of USACS' Northeast Division. "He is an accomplished physician leader, and I am excited to have him join our division in this elevated capacity."
"I am honored to step into this new role," shared Dr. Kalaria. "I look forward to working with our exceptional team of physicians, APPs, and support staff to continue providing high-quality, patient-centered care to our communities."
Dr. Kalaria is a board-certified physician leader with a track record of spearheading successful initiatives to improve the quality of care delivered across multiple service lines. He is an active member of several committees, serving as President's Council Board Member for Adventist Healthcare, and was the physician member of both the Quality and Patient Safety Committee and the Utilization Management Committee at Western Maryland Health Systems. He also served as a member of the USACS Regional Clinical Governance Board.
Dr. Kalaria earned his undergraduate degree at the University of Michigan and received his medical degree from Michigan State University. He completed his emergency medicine residency at Northwestern University where he served as Chief Resident.
About USACS
Founded by emergency medicine and hospitalist physicians across the country, USACS is solely owned by its physicians and hospital system partners. The group is a national leader in integrated acute care, including emergency medicine, hospitalist and critical care services. USACS provides high-quality care to approximately nine million patients annually across more than 500 programs and is aligned with many of the leading health systems in the country. Visit usacs.com for more.
###