Dr. James Augustine Recognized for Service to International Association of Fire Chiefs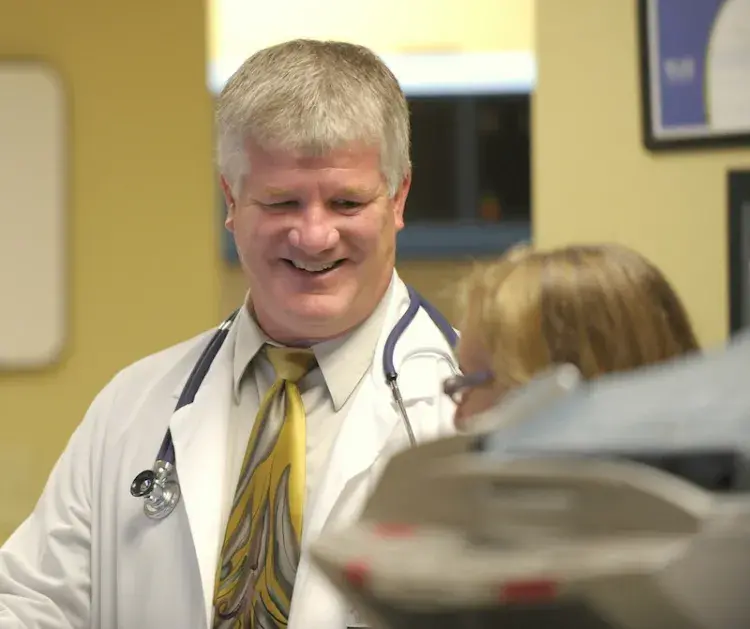 General News
Canton, Ohio, August 26, 2020 – US Acute Care Solutions today announced that The International Association of Fire Chiefs President Gary Ludwig selected Dr. James Augustine as one of this year's recipients of the International Association of Fire Chiefs' President's Recognition Award, recognizing him as one who has contributed in a significant way during the president's term.
"I am very blessed to spend my career in a specialty designed around patient needs, and lucky to be a part of transforming that care throughout my lifetime," said Dr. Augustine, who has been working with fire and EMS services since medical school. "I'm honored to receive this award."
James Augustine, MD, FACEP, chairs the USACS National Clinical Governance Board. He is a board certified diplomate of the American Board of Emergency Medicine, and a fellow in the American College of Emergency Physicians (ACEP). He recently concluded his second term on the ACEP Board of Directors, where he was honored for his work at the 2019 conference for his lifetime of service. In addition, he has been a member of national groups and organizations overseeing emergency medical services, emergency service quality improvement, benchmarking and best practices and disaster preparation.
Dr. Augustine earned his bachelor's degree with cum laude honors from The Ohio State University, and his medical degree from Wright State University School of Medicine. He performed an integrated residency in emergency medicine at Wright State University School of Medicine. He continues to serve as a clinical associate professor in the Department of Emergency Medicine at Wright State University.
He has been married to Linda Augustine, a critical care nurse, for more than 30 years, and they have three grown children. Dr. Augustine is a medical director for Fire EMS agencies in Atlanta, Georgia; Naples, Florida and Dayton, Ohio.
The International Association of Fire Chiefs represents the leadership of firefighters and emergency responders worldwide; their members are the world's most leading experts in firefighting, emergency medical services, terrorism response, hazardous materials spills, natural disasters, search and rescue, and public safety policy.