Jesse DiRando

MD, FACEP

Chief Documentation Officer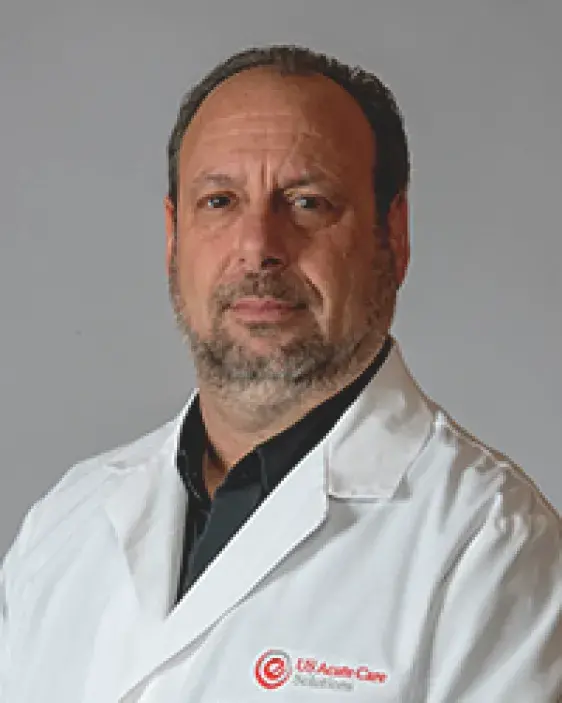 Medical School: Medical College of Ohio at Toledo
Residency: St. Vincent Medical Center/The Toledo Hospital
Jesse DiRando, MD, FACEP, is the Chief Documentation Officer for US Acute Care Solutions (USACS). Previously, Dr. DiRando piloted and oversaw the PhysicianFirst triage program. In 2007, he was honored as Director of the Year. Prior to joining USACS, Dr. DiRando worked at Southwest General Medical Center as a staff attending emergency medicine physician. He has also worked at Lakewood Hospital where he was the assistant director of Emergency Service. Dr. DiRando served as a staff attending emergency medicine physician at University Hospital, Magruder Hospital and Van Wert Medical Center.
Dr. DiRando earned a bachelor's degree from John Carroll University (magna cum laude), and his medical degree from the Medical College of Ohio, where he was a member of the Alpha Omega Alpha Honor Society. He completed his emergency medicine residency at St. Vincent Medical Center/The Toledo Hospital.
Dr. DiRando is board certified in emergency medicine and is a Fellow in the American College of Emergency Physicians.