Ascension Genesys Hospital
location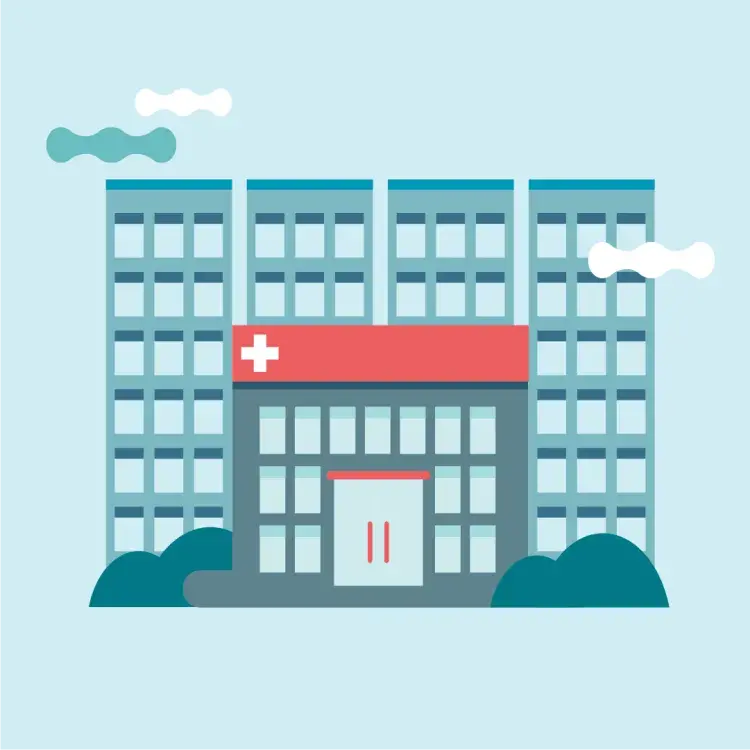 Hospital
As the leading health care provider in mid-Michigan, Genesys is anchored by a 21st-century inpatient facility - Ascension Genesys Hospital at Health Park in Grand Blanc, Michigan - one of the first medical centers of its kind built both clinically and architecturally around a patient-focused care philosophy.
The 410-bed center includes a Level II Emergency Trauma Center with a cardiac rapid diagnostic center, the Genesys Heart Institute, the Family Birthing Center, and expertise in: orthopedics, geriatric services, oncology, and minimally invasive surgical procedures in almost every specialty area
Healthgrades Five-Star Distinguished Hospital Award winner for Clinical Excellence
Founding member and training site in the Statewide Campus System (SCS) of Michigan State University College of Osteopathic Medicine.
The SCS is a partnership of 20 major teaching hospitals and Michigan State University that offers all the benefits and advantages of a nationally recognized university combined with the opportunity for hands-on clinical training, SCS enhances the diversity of the clinical experience and strengthens the organization and planning for residency programs
Strong commitment to Graduate Medical Education hosting residencies in Emergency Medicine, Family Practice, General Surgery, Internal Medicine, OB/Gyn, Podiatry and Orthopedic Surgery
Hosts fellowships in Gastroenterology, Hematology/Oncology, Psychology, and Cardiology
community
The City of Grand Blanc, Michigan is located in Genesee County approximately 50 minutes north of metro Detroit (4 miles north of the Oakland County line), 15 minutes southeast of Flint and 35 minutes north of Auburn Hills. Saginaw and Holly Roads are major thoroughfares for the area, both of which provide direct access to I-75. Northern Oakland County offers a number of upscale residential areas with high-quality schools and housing, plus easy access to both Detroit and Flint airports. There are abundant shopping and dining opportunities in numerous adjacent communities. There are also countless recreational activities available for the outdoor enthusiast.
Emergency Department
ED Volume: 49,000
The modern department arranged in multiple zones with 47 ED treatment rooms, 11 rooms in the cardiac observation unit, plus 30 beds in the primary observation unit
The patient population is high acuity with a good primary care base; the admission rate is 38%
Full specialty support with very few patient conditions requiring transfer to other facilities
Active EM ultrasound service
The Genesys Emergency Medicine Residency Program is an ACGME-accredited program, learn more HERE
Comprehensive EMS education includes Genesys' Emergency Medical Technician (EMT-Basic), and Paramedic training programs
Observation Unit
Approximately 11,000 obs patients/year
CONTACT A RECRUITER
Talk to a recruiter about positions staffed by USACS. Let our experienced team lead you through the career maze of competitive salaries, signing bonuses, retirement plans, insurance and medical malpractice coverage.