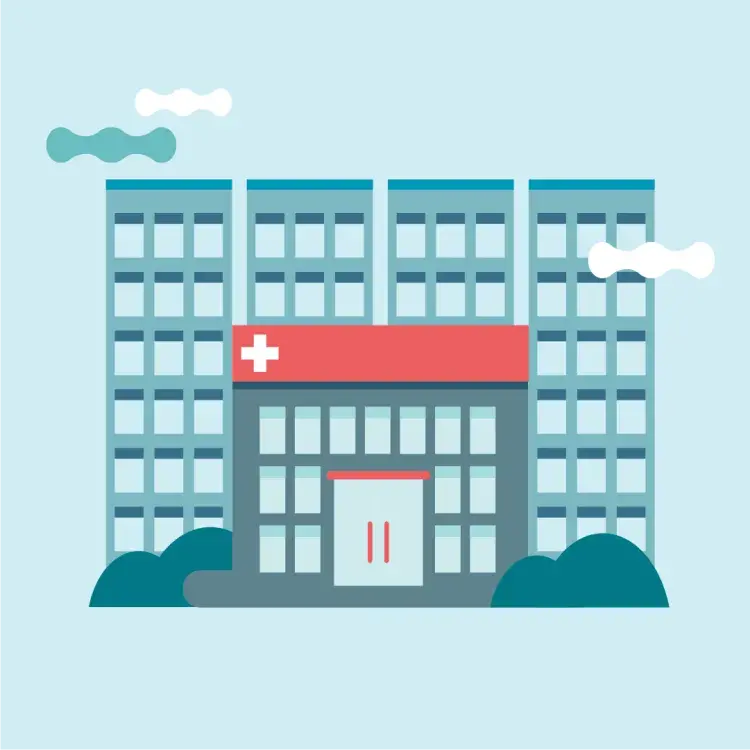 Hospital
VHC Health has provided exceptional medical services to the Washington, DC metropolitan area for more than 75 years. A proud member of the Mayo Clinic Care Network, the Hospital prides itself on offering the latest technological advancements and medical practices. VHC Health was recently designated a Newsweek 2020 Best Maternity Care Hospital, received a 4-star rating from the Centers for Medicare and Medicaid Services (CMS) and once again named a Leapfrog Top Hospital.
VHC Health is designated as a Magnet hospital® by the American Nurses Credentialing Center, is a 437-bed not-for-profit teaching facility offering comprehensive healthcare and multiple, independently recognized centers of excellence including:
Bariatric Surgery
Cardiology & Cardiovascular Surgery
Neuroscience/Stroke
Orthopedics
Palliative Care
Wound Healing & Hyperbaric Medicine
Emergency Services
Women & Infant Health
Urology
community
Arlington County is an urban community of about 26 square miles located directly across the Potomac River from Washington, D.C. No incorporated towns or cities lie within Arlington's boundaries. Originally part of the 10-mile square surveyed in 1791 for the nation's capital, the portion on the west bank of the Potomac River was returned to the Commonwealth of Virginia by the U.S. Congress in 1846. This area was known as Alexandria City and Alexandria County until 1920, when the County portion was renamed Arlington County.

While perhaps best known to visitors for its wealth of tourist destinations, Arlington is an outstanding place to live and work. The County's central location to the metropolitan area, its ease of access by transit, car, and airplane, its high quality residential neighborhoods, and its top-notch labor force have attracted a wide range of businesses and residents, helping the community grow and thrive. Arlington was recognized recently by Niche.Com as the "Best City to Live in America".

Along with being the home of the Pentagon, the Marine Corps War Memorial (Iwo Jima), Arlington National Cemetery, and the United States Air Force Memorial, Arlington County is home to approximately 216,700 people. The County's population is among the most highly educated in the nation and is increasingly diverse. It is estimated that one in four residents is foreign-born, with one in three speaking a language other than English at home.

​Arlington shines as a key center for business, with the population swelling to about 279,100 people during the daytime. The government and services sectors account for roughly 75 percent of the 221,700 jobs in the county. High technology companies have continually located in Arlington County, as have many major associations and groups, including the Association of the U.S. Army, Navy League of the United States, National Rural Electric Cooperative Association, and American Chemistry Association. Fortune 500 companies also maintain a large presence.
Emergency Department
ED Volume: 70,000
28-bed main ED; 8 bed Vertical Care section
Level 2 trauma designation
Epic EMR
25% Admission rate
24/7 in-house cardiac cath lab
Ultrasound
MRI
Anesthesia
42 bed psych/detox unit at hospital
NICU coverage
Receiving ED for Kaiser patients
75 hours physician coverage daily; 35 hours APP coverage
Comprehensive stroke center certification
Qualifications: board eligible or certified
CAREERS AVAILABLE AT THIS LOCATION:
CONTACT A RECRUITER
Talk to a recruiter about positions staffed by USACS. Let our experienced team lead you through the career maze of competitive salaries, signing bonuses, retirement plans, insurance and medical malpractice coverage.