How USACS Reacted to COVID-19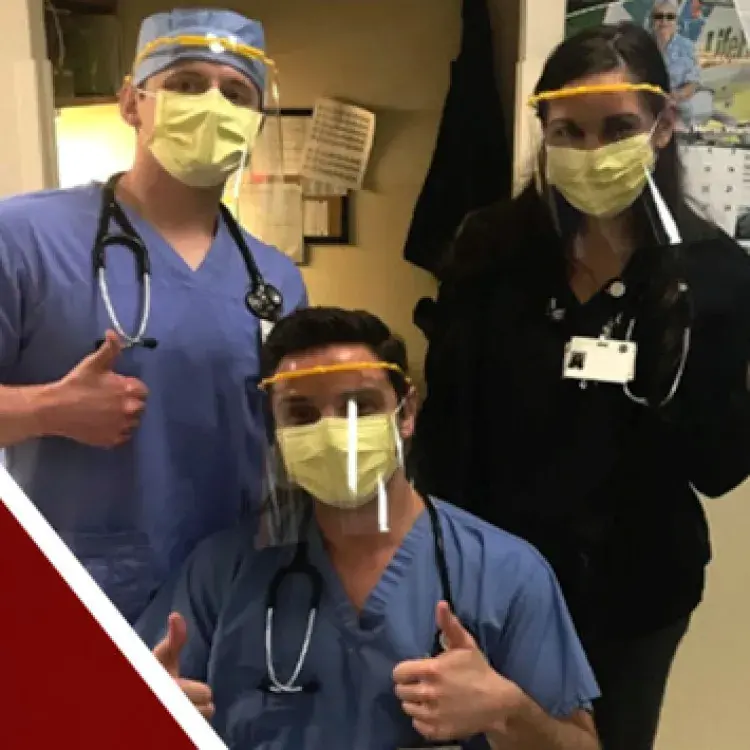 General News
US Acute Care Solutions experienced the same sudden and unprecedented declines in hospital & ED volumes related to COVID-19 that everyone else did.

How we reacted was different.
We prioritized state-of-the-art patient care
We provided clinical updates three times a week to educate our clinicians on the latest evidence-based management techniques during a time of ultra-rapid knowledge development.
We created our nationwide COVID Task Force to quickly disseminate best practices nationally.
We instituted frequent, clear, and concise communication to reduce information overload and to minimize misinformation.
We created a clinical management tool to facilitate appropriate disposition for COVID patients.
We created a first-in-the-industry ventilator allocation guideline, leveraging our ethics expertise.
We provided educational points for clinicians to educate non-medical community members in their personal social media networks.
We prioritized the safety and needs of our clinicians
We sourced our own national PPE backup supplies to mitigate local shortages.
We developed a state-of-the-art N95 sterilization technique and shared this with our hospital partners.
We created on-shift support for decontamination methods.
We created the first-in-the-industry quarantine fund to pay clinicians for lost time.
We maintained benefits (including our marquee 401k plan) for our clinicians and employees throughout.
We distributed wellness resources for our clinicians and their families.
We created a communication aid for clinicians to facilitate travel to their hospitals without delays.
We offered first-in-the-industry free antibody testing to all clinicians and employees.
We prioritized the needs of our hospital partners
We built surge ICU and hospital medicine processes and protocols, pre-ED triage tents, pop-up acute care settings, and even new hospital relationships.
We supported telemedicine initiatives for hospitals, resulting in new patients being brought into the hospital system for appropriate care.
We hosted webinars for hospital partners to coordinate an informed COVID response with best practices by leveraging our national footprint of 200+ acute care sites.
We developed a clinical management tool to assign hospital observation, transfer, and inpatient admission.
We created guidelines for a COVIDSafe Emergency Department, easing patient concerns about viral transmission and continuing to provide our trademark high-quality care for serious acute conditions.
US Acute Care Solutions is different because we are majority physician-owned and are physician-led. We have the clinical, operational, and financial resources to weather the worst of a storm. COVID is case in point. We stepped up to face this crisis as a leader in our industry and an exceptional partner for our hospitals. We were made for this.