Tony Martinez

MD

Regional Vice President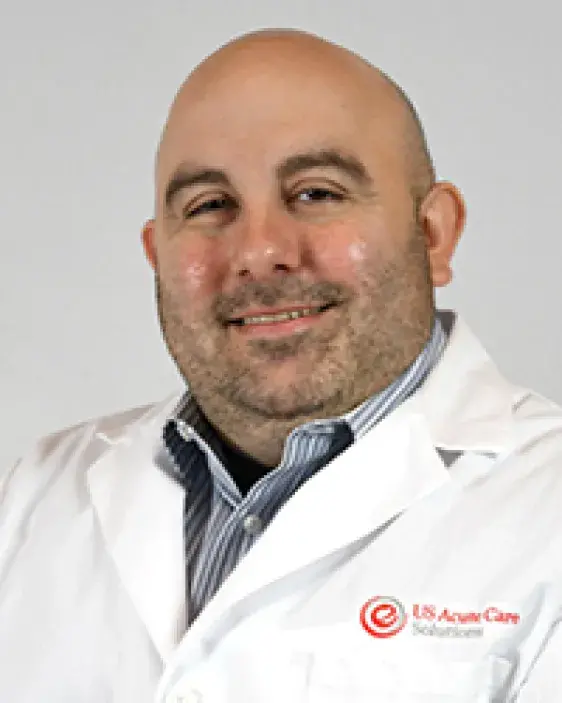 Medical School: Baylor College of Medicine
Residency: University of Texas Health Science Center
Dr. Anthony "Tony" Martinez is a regional vice president for USACS South and the system medical director for the Baptist Health System in Texas. He has worked as an emergency physician in the Baptist Health System since 2007 and was named ED medical director in 2011. He has been a passionate advocate of the patients, staff and families of Baptist Medical Center, affectionately named "Downtown Baptist" by its medical staff.
A Texas native, Dr. Martinez was born in El Paso and graduated valedictorian of his high school in Laredo. He earned his bachelor's degree from the University of Texas Pan American and went on to medical school at Baylor College of Medicine in Houston. He then completed his emergency medicine residency at the University of Texas Health Science Center at Houston.
During residency, Hurricane Katrina struck the Gulf Coast; Dr. Martinez served as a physician volunteer in the emergency clinic at the Houston Astrodome and AstroArena. In addition, during his internship, Dr. Martinez served as a UT Pan Am Hispanic Physician Representative to college and high school students in Laredo and the Lower Rio Grande Valley.
Dr. Martinez's world is his family, which includes his wife and their four children.