COVID-19 Facts
A Message From Our Physician-Owners About COVID-19
Patient safety is our top priority at USACS, so we are closely monitoring the latest updates in the fight against COVID-19. Unfortunately, we have seen significant misinformation being spread regarding the outbreak.
As clinicians, it's our responsibility to put out correct information and point people to valid resources. We are in this together, and USACS is proud to offer guidance and support to improve the wellbeing of our clinicians, our patients and our communities.
Learn the steps you can take to protect yourself and your loved ones.
COVID-19 VACCINE FAQS
CALL YOUR DOCTOR
If you think you have been exposed to COVID-19 and develop a fever and symptoms, such as cough or difficulty breathing, call your healthcare provider for medical advice. This is not a comprehensive list of symptoms. Call your doctor with any concerns you have.
WHAT ARE THE BEST RESOURCES FOR COVID-19 INFO?
Get trusted information from the Centers for Disease Control and Prevention (CDC).
If you're curious about the numbers, view the latest reports of global cases by the Center for Systems Science and Engineering (CSSE) at Johns Hopkins University.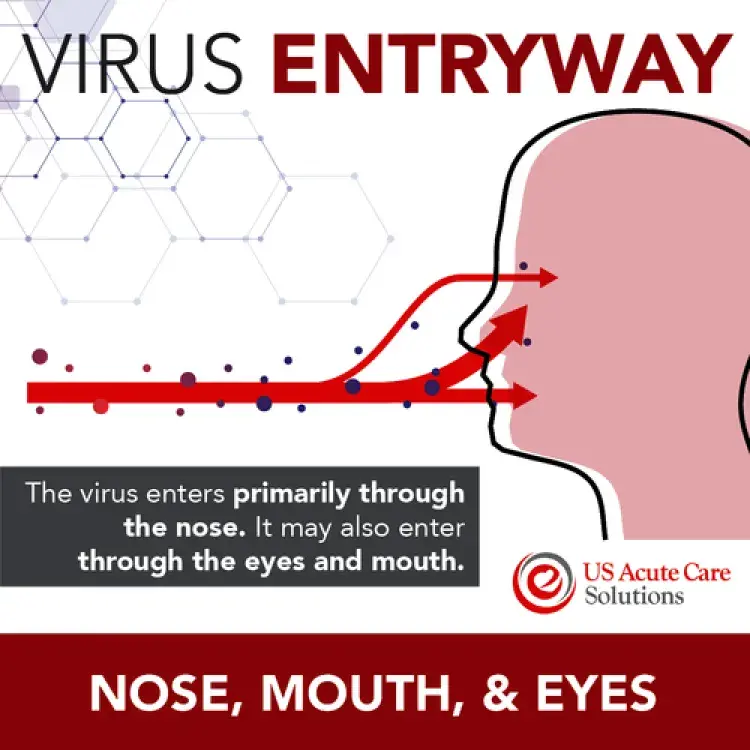 SOCIAL DISTANCING – 6 FEET
According to the CDC, coronavirus can spread person-to-person within 6 feet through respiratory droplets produced when an infected person coughs or sneezes. It's also possible for the virus to remain on a surface or object, be transferred by touch and enter the body through the mouth, nose or eyes.
WEAR A MASK
USACS suggests following the CDC's recommendation that individuals should wear masks in public, as masks decrease the spread of the virus. Masks should be made of at least two layers of washable, breathable fabric and should not have exhalation valves. Masks should be worn even if people aren't feeling sick, because the virus can be spread even if individuals are not yet showing symptoms.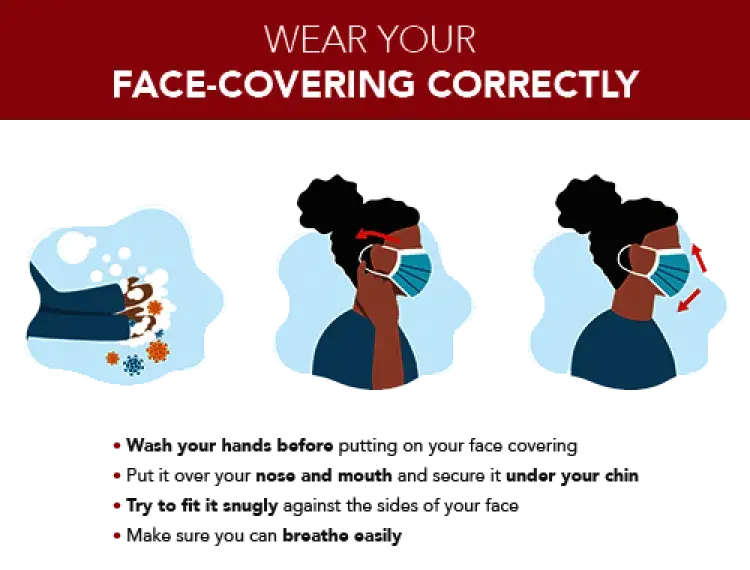 "Wearing a mask in public that covers your nose and mouth, is one of the most effect methods of reducing transmission of COVID-19," says Jestin Carlson, National Director of Clinical Education. "Masks, combined with social distancing can help further reduce the risk of spread."
The CDC recommends cloth masks should be washed at least daily (How to Wash Cloth Face Coverings).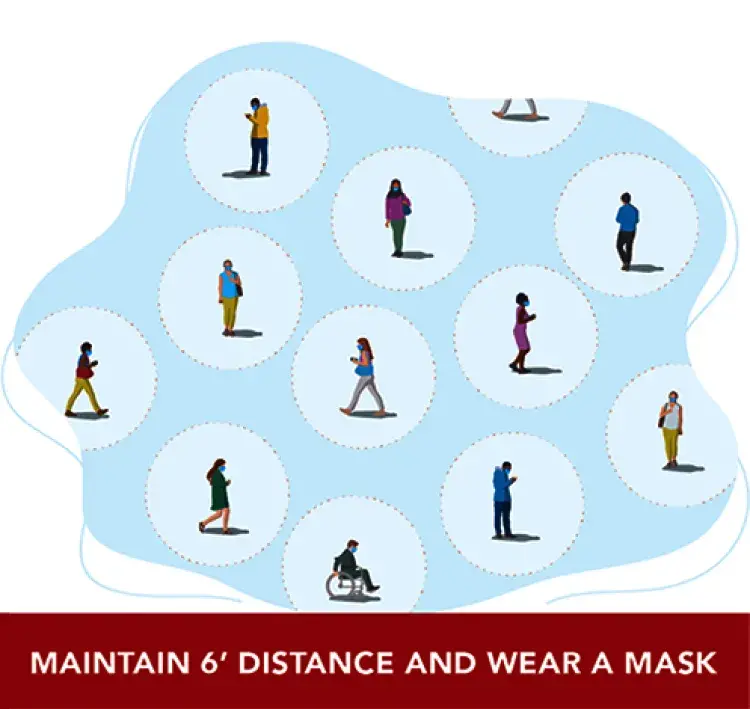 HANDWASHING - 20 SECONDS
Though it may be longer than you're used to, wash your hands for at least 20 seconds before and after eating, touching shared surfaces, using the restroom, coughing or sneezing. Lathering and scrubbing hands creates friction, which helps lift dirt, grease, and microbes from the skin. Need a timer? Sing the ABCs!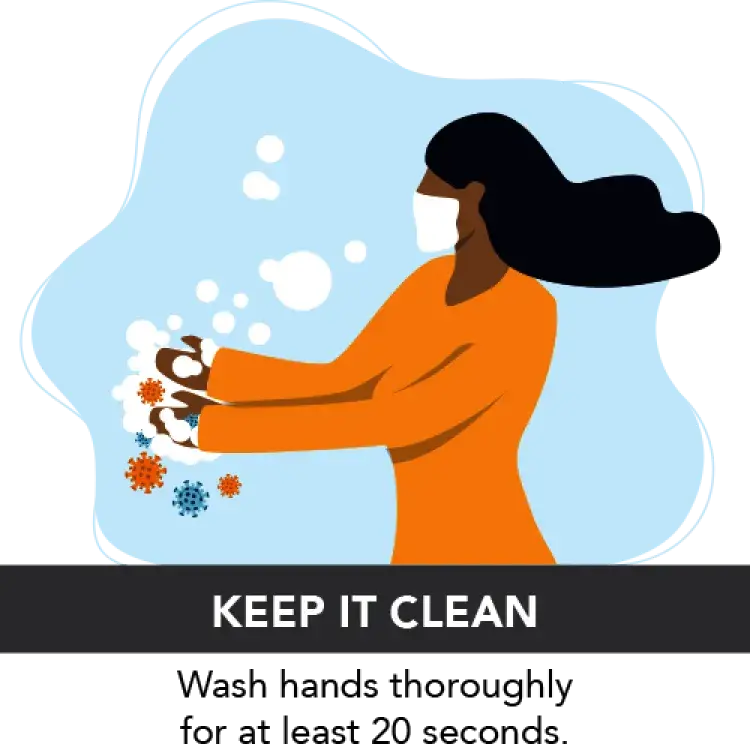 WHO'S MOST AT RISK FOR COVID-19?
The CDC says people most susceptible to COVID-19 are older adults and those who are immunocompromised, such as people with heart or lung disease or diabetes. Care for these people in your lives. Do their shopping (leave it outside their door), stay in electronic communication, and make sure they're taking these recommendations seriously.
WHEN SHOULD I GO TO THE HOSPITAL?
Typically, only those with the most severe symptoms need to be hospitalized. Otherwise, please quarantine AT HOME.
Follow these guidelines if you believe you need additional medical treatment:
1. If you're elderly and/or immunocompromised and experiencing symptoms, let your healthcare provider know. They'll advise you of next steps.
2. Call your doctor or emergency department before heading to them and let them know you think you have COVID-19. This will help them protect themselves and other patients.
3. Examples of severe symptoms include persistent pain or pressure in the chest, new confusion, inability to remain lucid, or bluish lips. If you experience these symptoms, contact your healthcare provider or emergency room and seek care immediately.
 

COVID-19 APP
CDC recommends this app from Apple for COVID-19 screening
KIDS & COVID-19
Refer to your local health department for advise on in person contact. Also, follow this CDC advice:
Supervise and encourage frequent, thorough handwashing with soap and water.
Clean and disinfect high-touch surfaces daily in household common areas (hard-backed chairs, doorknobs, light switches, remotes, handles, desks, toilets, sinks).
Diluted bleach is a cheap and effective disinfectant for appropriate surfaces (mix 4 teaspoons bleach in 1 quart of water).
Launder items, including washable plush toys, using the warmest appropriate water setting and dry items completely.
Please share these guidelines to help us fight misinformation and a pandemic. We can all help to slow the spread of COVID-19.
For media inquiries:
Marty Richmond
Vice President – Marketing & Corporate Communications
US Acute Care Solutions
330.493.4443 x1406