Catholic Medical Center
location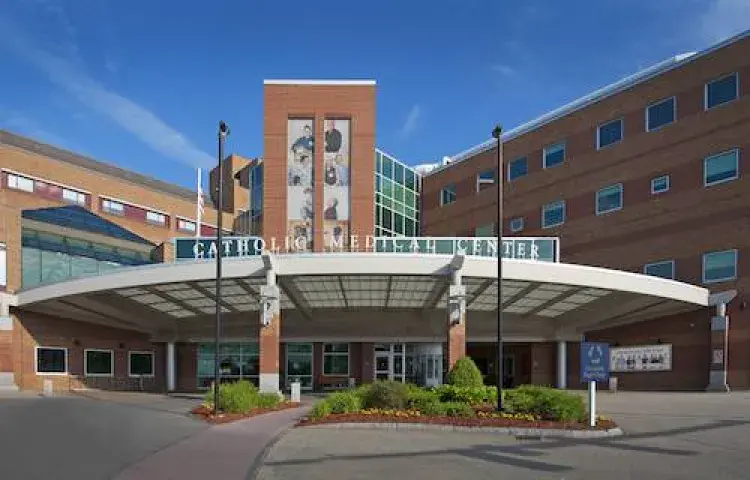 Hospital
One of New Hampshire's largest medical centers, CMC is home to the New England Heart Institute, the proud site of the State's first open-heart surgery and a leader in advanced cardiovascular services.
Catholic Medical Center is grounded in a solid foundation and maintains the mission of its founders, providing health, healing and hope to all in the spirit of its Catholic traditions
24/7 hospitalist medicine
Telestroke, 64 slice CT Scanner
Allscripts/Sunrise EMR System
community
Located in the heart of New England, Manchester is 50 miles from Boston and offers a spectacular combination of a vibrant urban center and famed natural beauty. Along with beautiful historic scenery, you'll find abundant local recreational opportunities. Manchester is frequently cited very high on various "best cities" lists and is within a five-hour drive of both New York City and Montreal.
Emergency Department
ED Volume: 29,000
24% admission rate
Level III Trauma Center
30 Bed ED/Fast Track
95% Adults, 5% Peds
New ED construction to begin Fall 2021
Observation Unit
Approximately 3,000 obs patients/year
Sunrise EMR System
10-bed Observation Unit exclusively for emergency medicine patients
Average patient length of stay <20 hours
National observation program support and oversight
CONTACT A RECRUITER
Talk to a recruiter about positions staffed by USACS. Let our experienced team lead you through the career maze of competitive salaries, signing bonuses, retirement plans, insurance and medical malpractice coverage.