Saint Vincent Hospital
location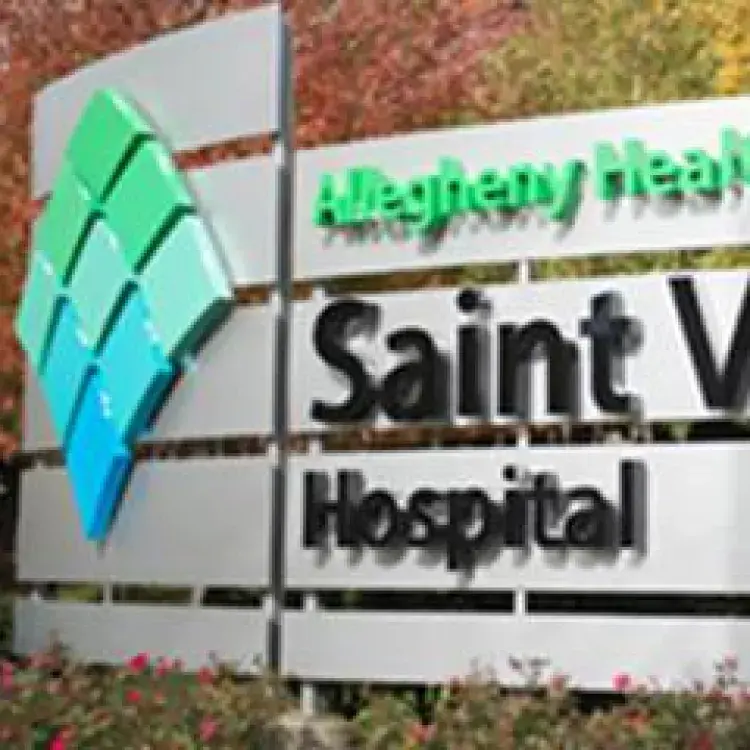 Hospital
348-bed, urban facility
Founded by the Sisters of Saint Joseph in 1875
Erie's first hospital
Full-service, mission-driven tertiary care and teaching hospital with strong commitment to quality
Integrated health system as part of Allegheny Health Network
Saint Vincent is a member of the community and continues to provide a continuum of services to fit the health care needs of the region.
Residencies in emergency medicine, ENT, family medicine, and orthopedics; fellowship in sports medicine
Saint Vincent has been nationally recognized for quality, including a Top 10 Hospital for Patient Safety in Overall Surgical Care, Cancer Care, Cardiac Care and Joint Replacement from CareChex by Quantros.
community
Erie is a beautiful, medium-sized city situated on the south central shores of Lake Erie. Erie lies between Cleveland, OH, Buffalo, NY and Pittsburgh, PA, and was recently ranked among the nation's most livable communities.
There are a number of beautiful, established suburban and urban communities including lakeside developments and tree-lined streets with Victorian homes proximate to excellent public and private schools. Abundant recreational options include arts and culture (Erie Philharmonic, Erie Art Museum, and several theatre companies), semi-pro and professional sports (Seawolves baseball, Otters -Ontario Hockey League, to name a few) plus collegiate sports from Gannon University, Mercyhurst College, Edinboro University and Penn State-Behrend. There is also a local NASCAR track. Outdoor recreation includes Presque Isle State Park beaches, the Seaway Trail along the lakefront, and a variety of winter activities including skiing, snowmobile trails, and ice skating. There is no shortage of family fun activities, from Waldameer amusement park to the renowned Splash Lagoon indoor waterpark to the Children's Museum, the options are endless.
Erie is home to the largest medical school in the country, Lake Erie College of Osteopathic Medicine.
The region is also famous for growing grapes and produces the third-largest amount of wine in the United States. The Erie International Airport provides many daily flights and connections for convenient travel.
Emergency Department
ED Volume: 52,000
New 39-bed ED provides for a highly functioning department
Rapid Front End Process
Hosts a USACS post-graduate APP program
Fellowship opportunities available
The modern and well-equipped department includes two ultrasound machines, two types of video laryngoscopes
The hospital provides full diagnostic and lab capabilities including CT and ultrasound
Among the most experienced nursing staff in the region
Active in EMS, Saint Vincent's emergency department provides a medical command to multiple services and offers education and training to local providers
For stroke care, Saint Vincent Hospital collaborates with Allegheny General Teleneurology and serves as a Joint Commission Accredited Primary Stroke Center
Epic EMR
Observation Unit
12-bed observation unit
12-hour shifts 7a-7p and 7p-7a
Must be an experienced NP/PA
CONTACT A RECRUITER
Talk to a recruiter about positions staffed by USACS. Let our experienced team lead you through the career maze of competitive salaries, signing bonuses, retirement plans, insurance and medical malpractice coverage.