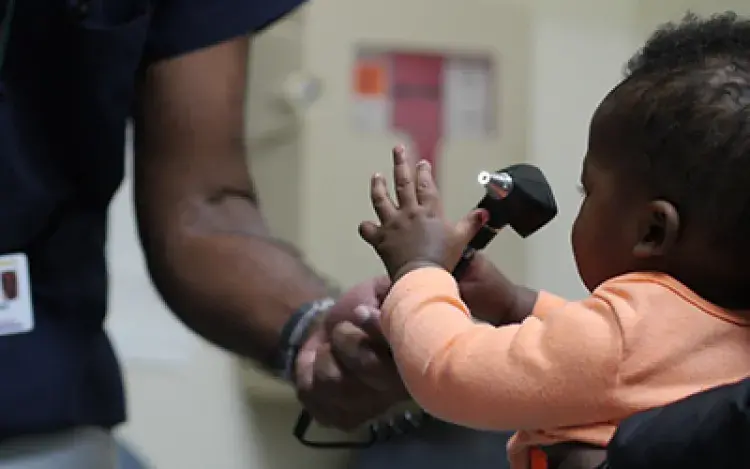 Organizational Transformation at a Pediatric ED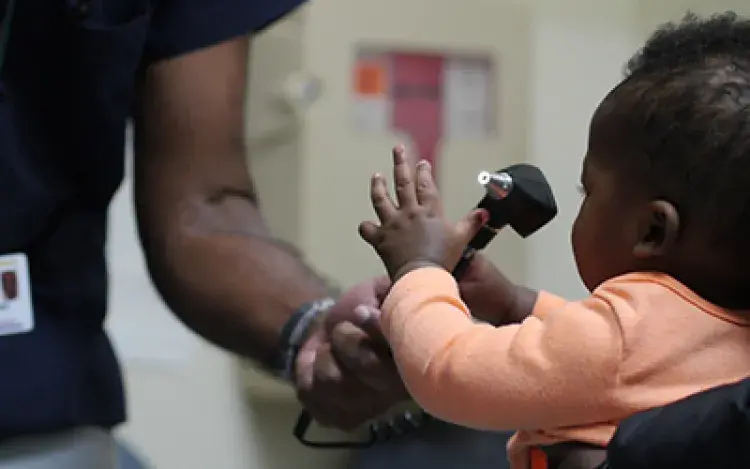 The Challenge
Due to a 75% increase in patient visits over the course of a decade, a pediatric Emergency Department was experiencing bed capacity challenges, long wait times, high numbers of patients leaving without been seen or treated, patient safety concerns and patient/family dissatisfaction.
The ED organization also struggled with staff satisfaction and morale. US Acute Care Solutions was tasked with improving patient throughput from presentation to the ED through discharge or inpatient admission.
The Solution
US Acute Care Solutions used discrete event simulation modeling to identify specific points of patient throughput inefficiency as well as explore optimal solutions. Through simulation, USACS was able to present a clear picture of the current state metrics during times of average volume and times of peak seasonal volumes.
Other key findings include:
Multiple steps in the front-end triage process with inconsistent practices
High number of patients in the waiting room during peak arrival times
No single process to track patients in the front end
Physical layout of department causes communication issues and harbors silos within department treatment areas
No team effort in prioritizing discharges and moving patients to decompress the waiting room
Patient movement is inhibited due to admit holds
Hall beds used on a consistent basis even when rooms are available
Discrete Event Simulation modeling allowed the project team to run a variety of scenarios and compare alternate system designs. Through iterative analyses, USACS identified the optimal solutions to address the key challenges.
Some of the most impactful strategies included:
Implementation of a Team Triage concept during peak hours: This is a staging area designed to bring the physician and patient together in the shortest time possible.
Patient Flow Redesign: A direct bedding strategy was instituted when beds in the back were open. In addition, hall bed usage was removed.
Patient Throughput Manager (PTM) Role to improve admission times: This role focuses on hospital-wide patient throughput accountability. The PTM monitors and tracks the status of admission, discharges, and transfers throughout the hospital. In addition, the PTM focuses on anticipating admission bed requirements from the ED and eliminating barriers for those admissions.
USACS also ensured that each proposed solution was "stress-tested" by running scenarios with peak season volumes. Results from those tests indicated positive results were sustained even during peak season volume surges.
The Results
75
% INCREASE IN PATIENT VISITS SPURS MAJOR CHANGE
The ED began seeing significant improvements in their metrics within the first week of implementing the optimal solutions. For example, Door to Provider times and patients leaving without being seen were both dramatically decreased. The ED also saw a nearly empty waiting room despite high patient volumes. See Figures 1 and 2 below for examples of the metrics improvements experienced after implementation.
NEW PARTNERSHIPS
NEW OPPORTUNITIES
If you'd like to explore all USACS can offer your facility and join our nationwide network of partners, contact us today.